---
---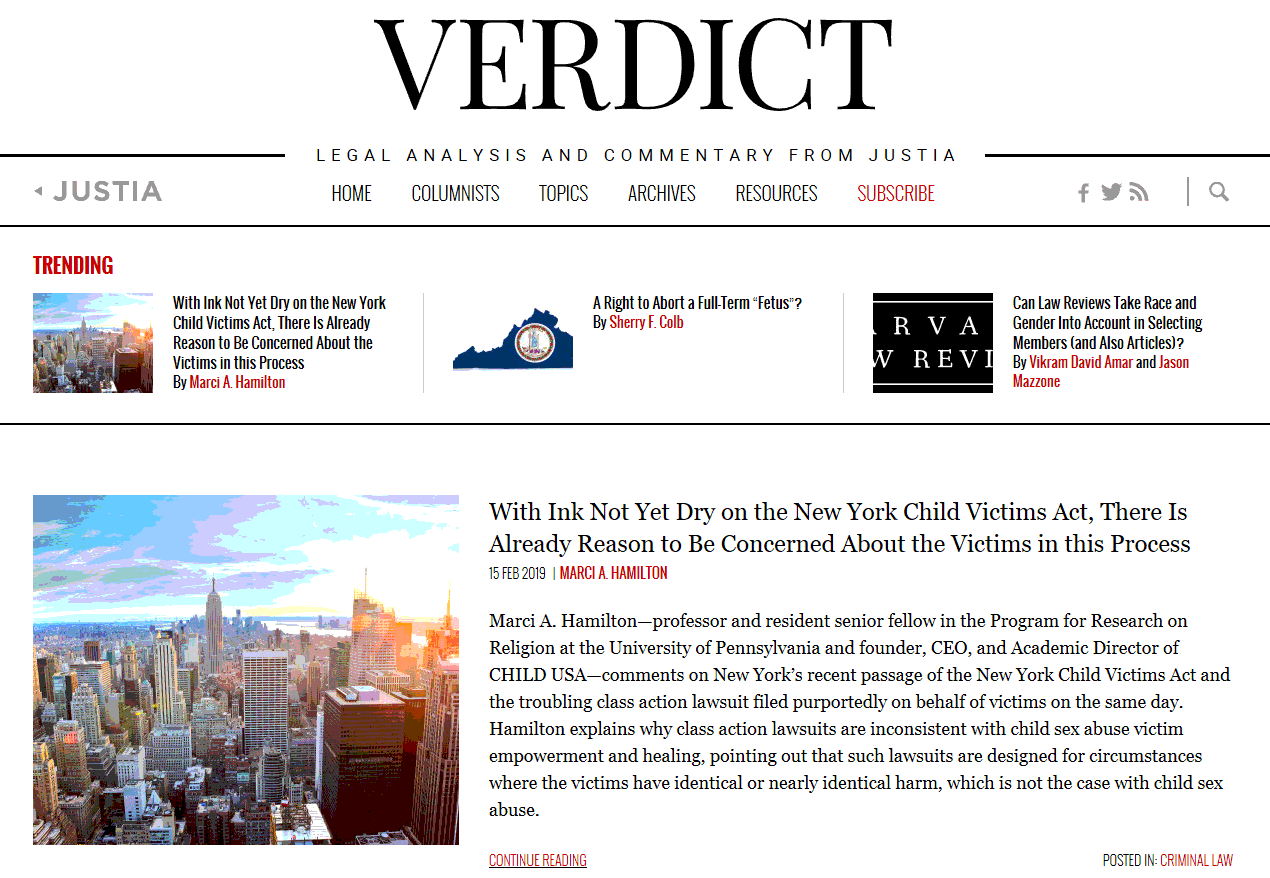 Class actions are designed for circumstances where the victims have identical or nearly identical harm, or where such small monetary amounts are at stake that individual suits are implausible.
This cannot be permitted to happen to the sex abuse victims in New York, after 15 years of enormous effort to pass the Child Victims Act, who are supposed to be receiving a chance at full justice. The good news is that the class action lawsuit was filed in federal court where class actions must give victims a right to "opt out" of the lawsuit. So every victim will have the opportunity to think carefully about whether a "quickie" class action settlement is truly in her or his best interest.
The public policy problem, though, is that this is a great way for lawyers to benefit while survivors are once again made second-class participants in their own journey to justice. It's bad enough they were victimized as children; and then they were re-victimized by insultingly short SOLs; but to be re-victimized after the CVA passes by not being taken individually and seriously in their own lawsuit constitutes the wrong result. It violates the spirit and the intent of the Child Victims Act so many labored so long to actualize.
---
---
---
---
---
---
---
---